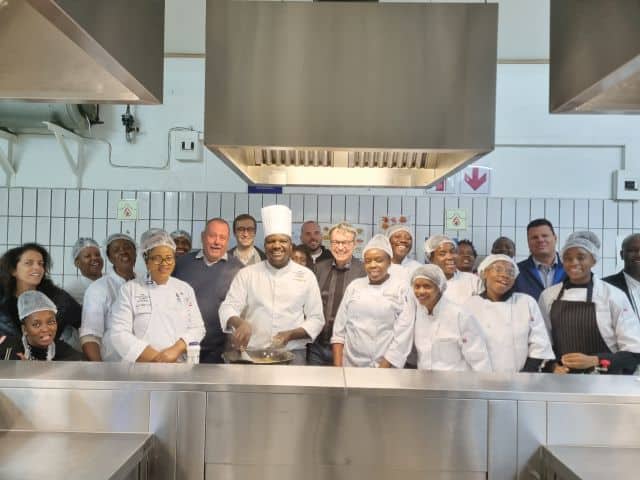 One of our donors, terres des hommes, with the support of DACHSER, has
supported us since 2021. With their help, we can offer vocational training. In
addition, we are able to assist some of those who have been on our courses with
starting small businesses. In addition, their assistance helps us provide
psychosocial support, especially to girls and women who have experienced sexual
abuse and exploitation on the run.
They recently visited our offices. Terres des hommes' board of directors,
Joshua Hofert, and Dacher's chairman, Bernhard Simon, enjoyed visiting our
premises and meeting some people whose contributions have assisted.
Along with meeting the youth in the various skills classes, they met a group
of ladies who have started a company, 'Tasty Treats', after completing the
Outreach Foundation catering class, which included food preparation, cake, and
bread baking. They were also given business training. As independent
entrepreneurs, they are now managing a fully equipped kitchen and canteen space.
Outreach Foundation is hugely grateful to terres des hommes and DACHSER for
giving us the opportunity to continue providing much-needed courses and
assistance to the people who need it most.
We also continue to thank all our other donors for giving us the ability to
do what we do.